Company profile
Senzors is a strong, international, fast-growing company that designs, manufactures and markets superior, high-technology sensors for a full range of applications.
Founded on the notice that few pressure sensor manufacturers were using the newest technology to help improve performance, reliability and quality of their products and reduce costs of actual pressure sensors, Senzors has brought to the market a broad range of high-quality, cost-effective solutions and has pleased a constantly growing number of customers. Senzors believes in progress and believes that yesterday's technologies are no longer competitive in today's market and that today's latest technologies will be the only competitive technologies of tomorrow.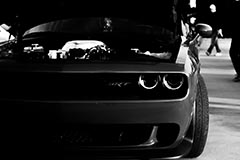 "In the automotive industry, it is obvious that cars from the 60s and 70s were great cars but were not as reliable, comfortable, secure and efficient as they are today. Today's cars are using more and more sensors, making them more intelligent. Gas consumption and pollution have been drastically reduced, bodies and frames are of lighter, yet stronger, materials enhancing security and comfort. And if no restrictions would be imposed, these cars could be made more powerful and efficient.
If today's cars had to be built with materials and parts of the 60s and 70s, even with today's background and knowledge those cars would never be as reliable and efficient as they are today. Plus, they would be more expensive to build and this would result in poorly price-competitive cars, which would under-perform almost any of today's cars..."
...the same applies to pressure sensors.
To support this commitment our team is made of talented and devoted professionals with strong backgrounds in MEMS and ASIC design, pressure sensor design, communication protocol, wireless technology and fiber optics. Our 30+ years of experience in the pressure sensor business and in pressure measurement is a recognition of our ability to understand customers' requirements, competitors' offering and provide adapted solutions that mostly outperform customers' expectations.
Senzors' commitment in using adapted, state-of-the-art technology and our constant focus on quality, customer service and innovation has now put us one step ahead of our competitors and makes us today one of the leaders in our industry.